Successful premiere for online format DC Talk - to be continued on September 10, October 8 and November 19
DC Talk has come to stay. DIETZ Consultants' latest online format for knowledge transfer and networking won over more than 160 participants from all over Germany at its premiere. Under the motto "Questions. Knowledge. Inspiration." speakers Dr. Alexander Schloske (Fraunhofer Institute for Manufacturing Engineering and Automation) and Winfried Dietz shared valuable best-practice knowledge from the world of quality management and risk management. "We want to create a platform that brings together the three building blocks of trade fair presentation, keynote lectures and discussion in a meaningful and sustainable way at regular intervals," said initiator Winfried Dietz, picking up the users in front of their screens at the beginning of the first DC Talk in terms of content. At his side, Gregor Heilmaier invited the participants to use the QR code provided in advance to access the interactive web interface, where they could ask open questions at any time or contact one of the speakers directly with personal comments. To explain the function, he called for people to describe their personal mood with just a single term. Within seconds, the tool merged these terms into a word cloud.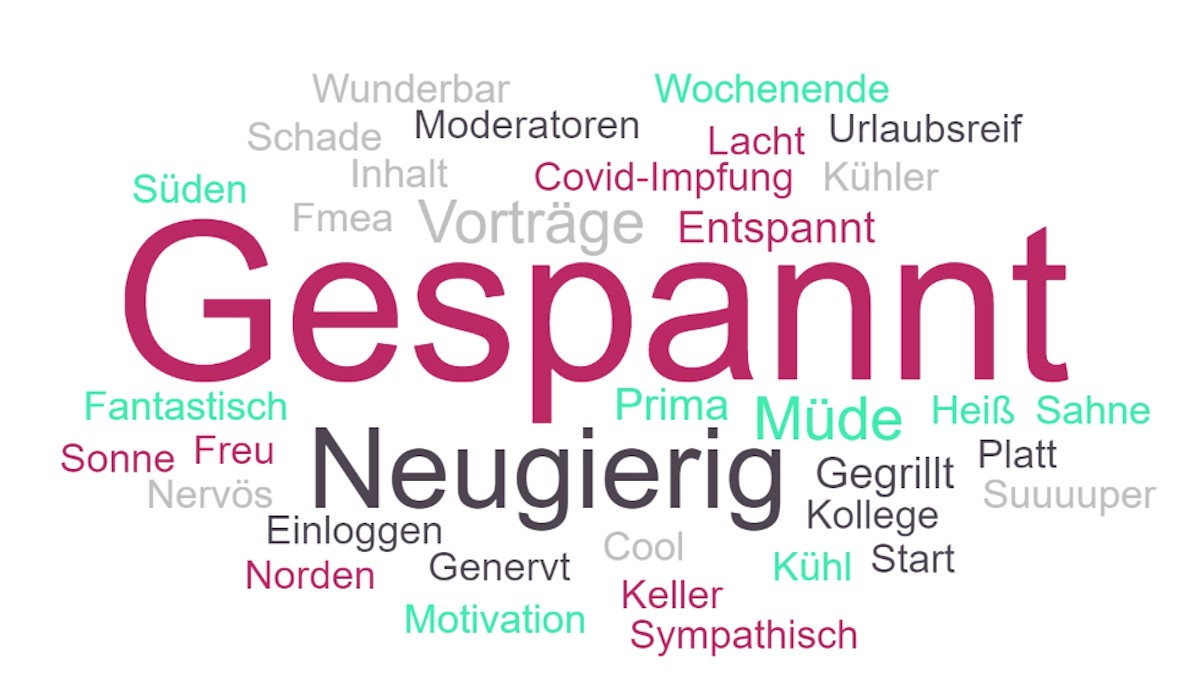 Unique online network for QM and risk management
"Expert knowledge for quality planners: distinguish false and real B tens safely use boundary and P diagrams profitably" were then the focus topics that the speakers further developed in the interactive online event together with the unique DC Talk online network. The experts offered plenty of space to answer questions and discuss the topics, while moderator Gregor Heilmaier always kept an eye on the web interface, where anyone could participate and make comments at any time.
Following the technical presentations, participants were also invited to engage in unique online networking via a specially designed web tool. Like a small online fair, the five DC Talk sponsors Böhme & Weihs,
Plato,
Apis,
iqs and the
DC Fachbuchverlag, among others, were present with their own tables where participants could learn about the latest developments and tools.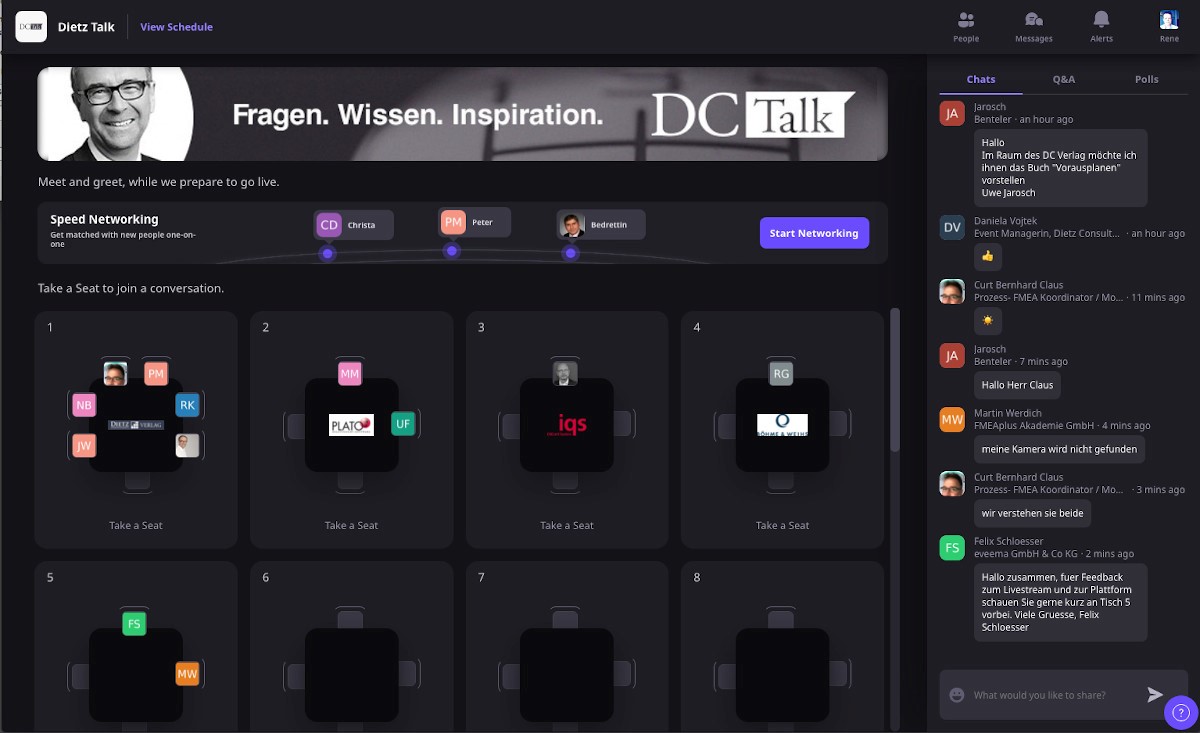 Save the date: exclusive online talk sessions on September 10, October 8 and November 19
.

"We are very satisfied with the premiere," Winfried Dietz is pleased. DC Talk has taken the first step towards becoming another top platform in the field of QM and risk management - both in terms of content and technology - after the FMEA Forum and the Forum Risk Management Medical Devices. All interested parties can convince themselves of this at the continuation of DC Talk: On Fridays, September 10, October 8 and November 19, from 1 to 4 p.m., under the motto "Questions. Knowledge. Inspiration.", a current and clearly defined topic from the world of QM and risk management will again be focused on, presented and further developed. As with the premiere, you can be part of the exclusive online talk rounds live - online and free of charge.
DC Talk online: Re-live, feedback and documents for download
.Here you can watch the presentations from the 1st DC Talk again at any time.

There is also the possibility to fill out a feedback form in the personal Event2Go area, to download documents about the DC Talk or to contact the speakers or other participants via a special business card function.