Dietz on Tour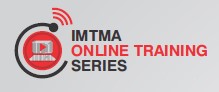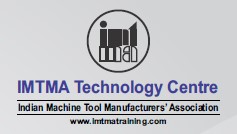 Global Best Practices in Failure Mode & Effects Analysis (Design - FMEA and Process - FMEA) as per AIAG - VDA
On September 23 & 24, 2021 and September 29 & 30, 2021
This seminar will present the critical success factors for developing system FMEA, focusing on both design FMEA and process FMEA.
Module 1 (Design FMEA): 23 - 24 September 2021, 13:30 - 17:45 hrs.
Module 2 (Process FMEA): 29 - 30 September 2021, 1:30 - 5:45 hrs.
For more information, please contact:
Indian Machine Tool Manufacturers' Association
Bangalore International Exhibition Centre (BIEC), 10th Mile, Tumkur Road, Madavara Post, Bangalore, 562123
Amarendu Debnath
Mobile : +91 9977133067
E Mail : gurgaontraining-an@imtma.in
Or
Ramesh P
Mobile : +91 9845277682
E Mail : ramesh@imtma.in

FMEA for foundry products and foundry engineering processes
On 17 and 18 May 2022 in Düsseldorf
The two-day basic workshop, which will be held by Dietz Consultants as part of an event organized by the VDG Academy, will provide technical knowledge on FMEA and practical experience on how to prepare and carry out an FMEA in terms of content, organization and methodology. Using their own experience, the participants will be trained to prepare and conduct FMEA meetings. This also includes tracking the implementation of defined improvement measures. The basics of the quality technique FMEA from the point of view of quality/risk management and product liability will be covered. Likewise, the economic effects that can be achieved in the company with the FMEA implementation are addressed.

Certified FMEA manager training course
September 14 and 15, 2021 and February 08 and 09, 2022 in Frankfurt am Main
This training has been developed in cooperation VDMA and Dietz Consultants.
The aim of the course is that at the end you will know how to prepare an FMEA, develop it in cooperation with the experts, document the analysis results, track and complete the agreed measures and continuously improve the FMEA process in your own company.
Another special feature is the integrated practical part in your own company and the reflection part.
Save the Date for 2022: May 03 and 04, 2022 and November 15 and 16, 2022 in Oberursel, Hessen